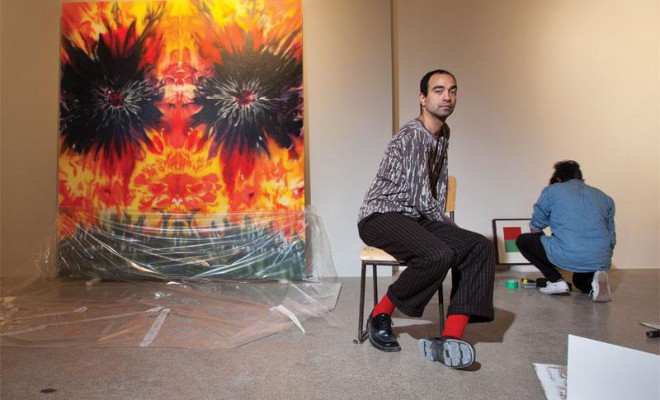 JACOB, Luis (1970 - )

Areas of Expertise
Biography
Born in Lima, Peru, in 1970. Lives and works in Toronto.
Luis Jacob is a Toronto-based multimedia artist and curator concerned with notions of collectivity, and, increasingly, with acts of looking and meaning-making. Jacob studied semiotics and philosophy at the University of Toronto in the early 1990s, and he soon became immersed in local politics and club culture, as well as the art world, all three coming into play in his first decade of output, which often included experimentation with relational aesthetics. In 2005, Jacob showed Habitat at the Art Gallery of Ontario; this, among other things, piqued the interest of then-visiting Documenta 12 curators Ruth Noack and Roger Buergel, who included him in the 2007 event. Since then, Jacob has shown internationally and with great variety, focusing on found objects (his Album series, for instance, part of which is now owned by the Guggenheim Museum in New York) and the nature of the image. A touring retrospective of his work was hosted by Montreal's Darling Foundry and Toronto's Museum of Contemporary Canadian Art in 2010 and 2011.
Biography from Canadian Art. Photo of Luis Jacob by Christopher Dew from the Summer 2011 issue of Canadian Art.